History
Since 1985 Grafix Unlimited has been reproducing stickers in some way shape or form. Back then as a young motocross bike rider I was hand tracing stickers & cutting them out of contact & clear contact coated paper to dress up motorbikes & helmets to save money.
As I got older the interest soon grew into musclecars & I started collecting any NOS sticker I could get my hands on as well as photographing them and any stamp or paint mark I came accross as a reference for the many cars I was fixing up & selling at the time.
It wasn't until 1995 when doing a full resto on a XY GT Falcon I found it frustrating that you couldn't even buy something as simple as a preslite wiper motor decal. This and some of the other smaller detail decals I managed to reproduce but when it came to needing the dealership decal which could only be remade properly by screenprinting I was stumped.
I took a photograph of the decal to a local Screen Printing business & was asked 'How many do you need 100, 150 or 200?'
I replied ah... just one or two! It was then I thought to myself I bet I'm not the only one in this predicament so I done a four year screen printing & graphic art course in my spare time so I could reproduce for myself & also sell to other restorers reproductions of the many hard to find stickers I had now collected.
Now with the help of many customers & friends I have over 1500 decals & stamps etc for Ford, Holden, Chrysler & other makes & models all reproduced off original samples.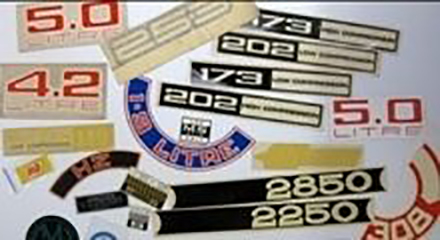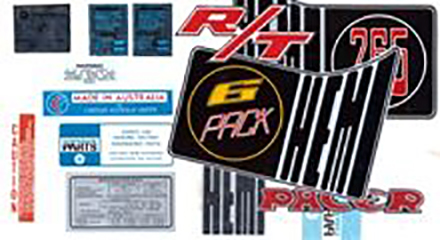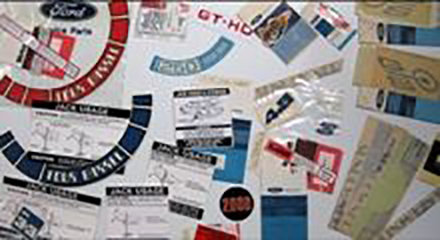 Contact Grafix Unlimited